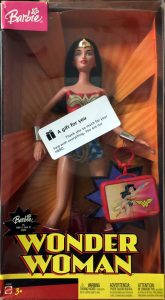 "Stacey Bevill is a remarkable book coach and editor. Her attention to detail is second to none, and her ability to meet even the most demanding deadlines is the best I have ever seen. It is an honor to work with her. She makes it look easy and the whole experience on this project already has me looking forward to the next one."
Dennis Welch, President
Articulāte PR and Communications
www.BeArticulate.com
---
Mailed gift and note from a client in CA that I have had the privilege to serve since 2006. 
"Thank you so much for your help with everything. You are our HERO." 
---
Stacey Bevill is one of the first people I turned to when I went into business for myself. She is always there when I need help with my website, email and other marketing and technology needs. Stacey makes that part of my business worry free!
Micheal L. Helms, CPA/FPS, CFP™
Evergreen Financial Services
---
Thank You for keeping our Web-Site and E-Mail Addresses Up-To-Date. You do a GREAT JOB. I just wanted you to know how we feel about the work you do for us.  We feel blessed having you and your company as part of our Family & Team.
Thanks Again,
Bobby S. Baker, Fire Chief
TaylorsFireRescue.Org
---
We get lots of compliments on our website and it's very easy to navigate. Stacey is good at design ideas and knowledgeable of the technology linking it all together. Because our company helps people relocate to Greenville, through our career transition services, we know our site is very searchable and many people say they found us on the web.  Stacey is always very responsive and promptly gets our updates done.
Ann Golden
Golden Career Strategies
---
I am a classic "right-brain", but all my creativity did not translate into my website needs with my previous web designer. Now I have an 'interpreter' in Stacey from Ask and Receive. I can give her my vision and my goals regarding my website and she executes them flawlessly and with great professionalism. One really great benefit of having Stacey take over my website is search engine placement. You can take almost any product or words associated with my website, and enter it into "Google" and find me, if not right at the number one position, at least in the top 5! Continuous updating and refreshing my site through "Ask and Receive" contributes to this success. There aren't adequate words to describe my satisfaction with every aspect of our working relationship. If you have been frustrated or stymied in your attempts to have a great interactive website before, call Ask and Receive. The name of the company says it all.
Barbara F. Hughes
Narnia Studios
828-697-6393
Hendersonville, NC 28792
www.narniastudios.com
---
While I was serving on the board for Greenville Interfaith Forum, the board engaged Stacey to do several tasks for us.  We have an annual interfaith dialogue dinner event in homes throughout the Greenville area which requires not only capturing data, but ensuring that each hosted dinner has a good mix of different faith communities represented.  Stacey worked with us to develop a system that produced the desired results.  And she was the only person in town who would undertake this project!
Stacey also helped us to update and maintain our website which needed a complete overall.  She worked with us to capture inquiries on our site and made many helpful suggestions for making our site more inviting and user friendly.   Stacey sent out emails to our membership and assisted us with flyers and other materials that were mailed to the community.
Stacey is professional and offers insightful and timely assistance.  Her proposals were clear and concise and she helped us to stay within our budget.  Her rates are reasonable and she is generous with her time.
I always knew that I could count on Stacey for a quick response and that she would clarify any questions that I or other board members had.
Stacey is a pleasure to work with and continues to provide services to Greenville Interfaith Forum.  I recommend her without reservation and believe that you will be pleased with her services!
Wanda Meade
---
Our association with Ask & Receive has proven to be a wonderful partnership.  Stacey (Bevill) is an outstanding professional whose work is always exceptional and timely. In addition to her warm and friendly demeanor, she pays close attention to all the little details that mean so much to a client.  Thanks Stacey for everything!
Caryn Key
Greenville Jewish Federation
---
When I started my business, Stacey was truly there for me.  She went above and beyond what was expected to produce a logo, business cards and a promotional piece in just a few weeks.  She developed and maintains our website and has assisted us with other graphics and printing needs ever since, always in a responsive and professional manner.   Stacey takes a genuine interest in her clients' businesses.   You will enjoy working with Stacey and Ask and Receive!
Jill M. Vales
President
HR Experts on Demand
---
I love working with Ask & Receive because Stacey and her staff are so easy to work with:  they're accessible, prompt and very professional.  I have appreciated Stacey's creative ideas and suggestions to help me turn my initial ideas into concrete realities.  I love my monthly retainer with Ask & Receive because it helps me manage multiple websites based on whatever my current project needs are – I am not limited to using all my time for a single website or project.   Stacey has also used her Search Engine Optimization skills to bring my website from several pages into a standard Google search up to number one!
After having worked with Ask & Receive for many years, I am happy to report that they have ultimately done such a good job with my website and other marketing efforts that I have recently hired a full time marketing staff member.
Dr. Marina Ponton, Acupuncture Physician
Greenville Natural Health Center  and South Carolina Oriental Medicine Association
---
Ask & Receive, Inc. recently  launched a new website for the International Center of the Upstate.  I really enjoyed working with them through the web design project because both Stacey and Vicy are a pleasure to work with – always positive and always ready with an "I can do that" answer.  I never heard "no" or "that's not possible."  When the site launched, A&R did a press release for us to help get the word out and they created and printed a great postcard to announce the new site and let people know about an upcoming fundraiser at the same time.
At this point, Ask & Receive does weekly site updates for the ICU.  They're always quick and attentive and have great attention to detail.  That and the fact they're always organized makes everything easier for me.  I'm very happy with their service and would highly recommend them to anyone.
Wendy Anthony
Previous Executive Director, International Center of the Upstate (ICU)
---
I have a website, which needs regular updates, and various flyers, mailers, door hangers, and business cards for my business and it's great to have one company that designs and implements all of them so that they look and "feel" consistent across various the mediums.  (And is also consistently high quality and on time!)  I have also taken advantage of Ask & Receive's "help, my computer is not doing what it's supposed to do!" service, which is life saver for a small business with no IT department.  Having a single number to call no matter what sort of marketing or IT services I need is great!
Part of Ask & Receive goes beyond just designing a site or marketing materials:  Stacey and her team have helped me strategize the best way to market my business.  A&R keeps me from having to check things like where my website is in the search engine rankings or how things look because I know I have more visibility on the Internet through Stacey's work on search engine optimization.  And I get lots of compliments on my website.
And then there are the emergencies… I called Stacey for help one time when somehow I had missed the domain expiration for an older website for a side business.  "They" had "locked up" my site and were about to delete it completely, but Stacey dropped everything and managed to whisk my site out of cyberspace and preserve it for me.  She was also able to get my domain back.  She took the time to stop. What more can you ask for?  Thanks!
Ellen Stevenson, Previous Owner
BlindsByDesign.biz
I just wanted to let you know how helpful it was to have Ask & Receive gather testimonials from my clients.  Having a third party call and just talk with my clients was a great way to get feedback and to help personalize my website.  I've started receiving calls from new potential clients because they're reading the testimonials on my site.  Because they're professionally written and edited, the testimonials are "from the heart" but also targeted and effective.  What a great service to offer!
Ellen Stevenson, Previous Owner
Blinds by Design
---
Stacey makes it happen.  When I came to Stacey with a project for Greenville Sister Cities that needed to be done quickly in order to start a registration process, she didn't flinch.   Stacey's responsiveness was a delight.  She was able to quickly understand the needs of a community organization with a project on a tight budget that also had some urgency.  She became our professional partner who understood that urgency.  This was fantastic.  Stacey was able to work with our organization quickly and easily.  Exceeding even her expectations, we had a website transitioned, registrations happening and budget conditions met.
Ask & Receive provides super service at a fair price.  With our recent project, we really appreciate how Ask & Receive demonstrated the spirit of non-profit outreach, good work and  community partnership while delivering on time and within budget.   Any non-profit organization that is struggling with their website and community outreach projects should speak with Stacey.  Stacey does as much as she can within our not-for-profit tight budgets and does so graciously.  Stacey, being an active member of the Greenville community, understands the importance of the work we [non-profits] are all doing and that respect really shows.
Dianne Clarke-Kudless, Previous President
Greenville Sister Cities International
---
Stacey Bevill has been my webmaster, web host and on-line professional marketer for two years. Her service is something special. She is outstanding  at creating web designs, knowing about SEO and other marketing approaches, as well as customizing what she does to your needs efficiently and effectively. It is the latter skill that really makes what she does stand out from other businesses similar to hers. Her customized service goes above and beyond what you expect resulting in a truly exceptional product.  She cares and she's good!
Dianne Greyerbiehl Ph.D.
Owner and founder of Life Coaching Institute  (now retired)
---
I know why your customers love you.  Your customer service and kind hand holding is amazing.  = ) Thank you thank you thank you!
Sue
Hosting client, CA
---
I was referred to Ask & Receive more than two years ago when I was looking for a dependable web programmer to take over maintenance of an existing website for one of my clients. The colleague who made the referral gave Stacey the highest marks for technical skills, dependability and customer service. I was not disappointed!  I have since turned to Stacey to develop, host and maintain websites for several of my clients (as well as my own consulting business). One of my clients in particular has found Ask & Receive to be an invaluable resource on multiple fronts. In the coming year, I intend to take advantage of other Ask & Receive services such as custom html e-mails, search engine optimization and computer support. As a small business owner, it is reassuring to have ready access to a team of this caliber. Their personal service and responsiveness is unmatched!
Joan Krause, Writer/Editor/Consultant
Write-On Communications
---
As a small business owner with more enthusiasm than money, it was difficult at first to establish a web presence with our website.  We worked with friends who could donate time to create a very basic website, and hoped for the best!  Then we met Stacey Bevill of Ask & Receive Business and Computer Solutions.  Stacey offered us a hosting package that costs about $360 per year, which basically means a dollar a day!  For that price, we have 100% support, 24/7, and it INCLUDES free 15-minute website updates each month.  Over the course of a year, we learned that Stacey had even more to offer us!  Since Stacey bills in 15-minute increments, it's easy to budget website updates throughout the calendar year to maximize both our budget and our Internet exposure.
As our needs grew, Stacey's ability to serve grew as well.  For pennies a person, we now send monthly and special bulletin e-blasts to our growing membership list.  Stacey's design and programming skills also mean our website is complete with helpful videos and pictures to better serve our clients, both before and after they own a Migun bed.  And the best part is that Stacey offers easy to navigate on-line services that let us see our web traffic and learn how people are using our site and how our customers respond to each email campaign!  These services help us quickly and easily generate reports to track our Internet marketing progress, and Stacey's friendly voice is always there over the phone to guide you through any bumps on the Internet highway.
Because of Stacey's diligence with our website, my company receives multiple orders each month via the web, and customers all over the world find us due to our rankings in the major search engines.  From photography to full websites, from marketing campaigns to website hosting and development, Stacey's Ask & Receive is the best support a small business owner could ask for!  Thank you, Stacey, for helping Migun of Greenville reach people with our message of Beauty and Health for all!
Vicy Wilkinson
Co-Owner/PR Manager
Migun of Greenville
---
I have been so pleased with the computer instruction I have received from Stacey. She understands my needs and my level of efficiency so her help is tailored for my comprehension.This makes my computer education stress free! On top of that her response to my call is immediate!
Lanny Webster
---
Sometimes we're too close to our projects…
Realizing that everyone doesn't prefer to communicate by email, I planned to send a first-rate postcard focused on my redesigned Web site. However, having won a door prize for two hours of your time, Stacey, I thought I'd let you do the work.
The full-color postcard announced the site, but it focused on ME! It mentioned my topics and comments from my clients, all information found on the site. I hand-addressed and stamped 700 postcards, mailing them over three weeks. Within six days of the last mailing and with an investment of less than $500, I had booked seven engagements!
You know that I can be a little controlling, Stacey. Now I realize that I can be so close to what I do that I can miss what matters most to my clients. Letting you  talk about me allowed me to reap the rewards! Thank you!
Becky McCrary
www.beckymccrary.com